The CSO has published its figures for industrial in the third economic quarter of the year which shows zero days lost to industrial action (their choice of words).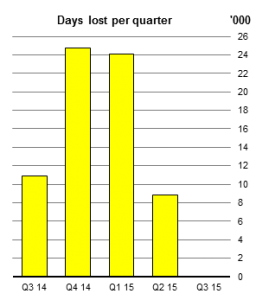 There were no disputes and no days of industrial action in Q3. This followed 32,848 days, 7 disputes and 6 employers, in Q1 and Q2 of this year. 73% of these days lost were in the education sector involving the Governments proposed junior certificate reform. It is the first quarter since Q4 of 2012 to have zero days.
While the Q4 numbers are not out we can expect a significant increase given the industrial action that took place transport, Irish Rail.